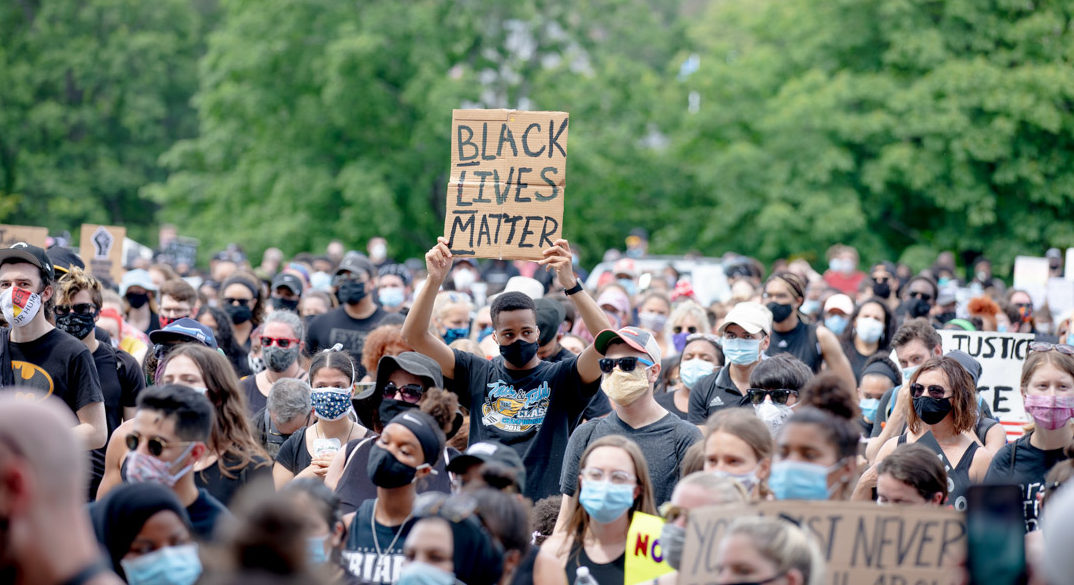 Systemic Racism Still Exists in Connecticut
Article Title: "Connecticut towns are declaring racism a public health crisis. Advocates want the state to follow"
Author: Jenna Carlesso from the CT Mirror
Summary:  Activists want CT to declare racism a public health crisis because systemic racism in CT needs drastic measures to be addressed and changed. Plus, racism also causes health issues for minorities such as black people. In addition, systemic racism in CT has caused black people to have less access to health care. By making a public health crisis declaration pertaining to racism, people will see how big of an issue it really is, and it will shed light on the racism that still exists in CT. The declaration will also bring more attention to the issue, allowing for more possible reforms and changes in the right direction.
Important Quotes From the Article:
"The COVID-19 pandemic has brought Connecticut's racial inequities into sharp focus. Black residents here are 2 ½ times more likely to die from a coronavirus infection than whites."

"People of color here are also more likely to work in high-risk, 'essential' jobs, such as those in nursing homes, grocery stores and retail, to live in densely populated communities, and to have higher rates of pre-existing conditions like diabetes and asthma that are caused or worsened by systemic racism."

"During the pandemic, residents in low income, predominantly minority neighborhoods have faced larger barriers to testing and other services. Until May, two-thirds of the state's testing sites required a doctor's note, and many people living in these communities have no insurance or primary care doctor to refer them."

"A study by the Connecticut Health Foundation in January highlighted links between discrimination and 'negative physical and mental health consequences' including depression, anxiety, hypertension, breast cancer, and giving birth preterm or having a low-birthweight baby. 'Research suggests that one way discrimination could lead to poorer health is through repeated activation of the body's stress response system, which can have negative long-term physiological and psychological effects,' the foundation noted."
Link to the Full Article: https://ctmirror.org/2020/06/24/connecticut-towns-are-declaring-racism-a-public-health-crisis-advocates-want-the-state-to-follow/ 
---
Article Title: "Racism in Connecticut's education system must be exposed and corrected"
Author: Anita Samuels from the CT Mirror
Summary: There is still a lot of systemic racism in CT's education system. Most of the educators making decisions about hiring other educators, and promoting other educators, are white. Black educators have to work harder than white educators in order to get hired or be recognized for a promotion. "Black educators in Connecticut, with the appropriate credentials, have found job attainment difficult in any district." Connecticut's attempts to increase minority teachers and school staff have failed. Black people often get interviews, but are not hired. There should not be a qualified black educator that is jobless. How are we supposed to get black people to go into education, when there's a large possibility they may get rejected? There should be systematic monitoring of districts to see how many minority educators apply, how many are interviewed, how many are hired and how many are promoted.
Important Quotes From the Article:
"The majority of educators, approximately 90%, making decisions on who gets hired, promoted in a district and even at the state level, are white."

"The study found that all black participants (certified educators) experienced and perceived unconscious bias and racial discrimination during the hiring process."

"In fact, in 2019, some districts in Connecticut had no minorities on staff; affluent districts employ few educators of color or none at all.For example, among Greenwich district's 978 teachers, 2% were black; Darien district had 1% among 544; Westport and Wilton had fewer than 1%; and Weston district had none."

"According to the State's Diversifying the Educator Workforce office, between 2013 and 2017, 739 qualified minority educators had not attained positions in Connecticut's education system; approximately 300 black, and 350 Hispanic...According to Connecticut's Department of Labor Statistics, there were approximately 651 teacher positions available, yearly, between 2013 and 2017; a total of 2,604. Not hiring 300 black educators total in that same time span is not acceptable."
Link to the Full Article: https://ctmirror.org/category/ct-viewpoints/racism-in-connecticuts-education-system-must-be-exposed-and-corrected/ 
**At the bottom of the article you can actually look for how many minority students attend your school district in CT versus how many minority educators there are in your school district.
---
Article Title: "Whites-only rules still surface in CT property records"
Author: Ken Dixon from the Middletown Press
Summary: When a couple was going to buy a small cottage near a lake, their lawyer found this in the contract: "No portion of this said premises shall be conveyed or leased to any other than the Caucasian Race." Whites only rules were common in neighborhoods or areas of CT, even after the US Supreme Court case, Shelley v. Kraemer, outlawed restrictive housing in 1948. There are other racially restrictive contracts found in historic property documents throughout CT. These contracts have no legal effect, but they show the racism that still lingers in CT's mostly white suburbs, and mostly minority populated cities. Property owners are able to take out the racist parts of the housing contracts, yet whites only rules still surface now. Other states have made it possible for homeowners to get rid of the racist part of their contracts, but keep the original wording on record in order to not whitewash history. Although racist housing contracts are not enforceable, there is still racial discrimination in CT's housing today.
Important Quotes From the Article:
"David K. Ware, a retired corporate lawyer and candidate for a master of laws degree at the University of Connecticut School of Law recently published a study that uncovered about 250 properties in three neighborhoods in the city of Manchester that had racially restrictive covenants."

"These covenants have not been legally enforceable since 1948, but housing discrimination is alive and well today. Discrimination is not always explicit. Thinly-veiled discrimination is at work today including exclusionary zoning ordinances, redlining, and source-of-income discrimination. Where we live affects every aspect of our lives—our health, safety, education, transportation, access to jobs, and more. This was true pre-1948, and is still true today."
Link to the Full Article:
https://www.middletownpress.com/news/article/Whites-only-rules-still-surface-in-CT-property-15096547.php#photo-19114529