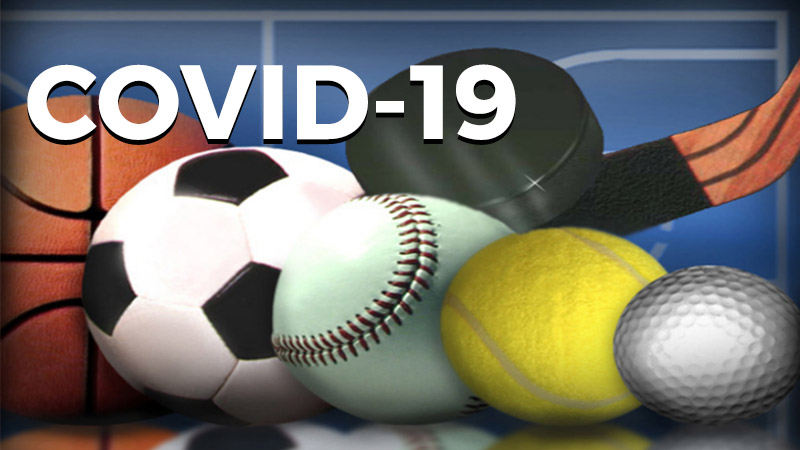 The Importance of a Bubble
Sports are beginning to make a comeback. The way they are doing it differs by sport, but is a bubble necessary?
After the coronavirus forced many sports to shut down, they are now beginning to start back up. The NBA is resuming its season with a bubble at the Walt Disney World Complex in Orlando, Florida. Twenty two out of thirty total teams have been invited to play "seeding" games in order to determine playoff standings. Then, the NBA postseason will begin. The NBA is very determined to keep the integrity of the bubble. Players and staff are constantly tested for covid-19 and are required to wear masks. Anyone entering the bubble must quarantine themselves before joining their team, and anyone leaving the bubble must let the NBA know. Since NBA teams have been arriving to the bubble in early July, the integrity of the bubble has kept up, and there have been no reported cases. Additionally, other leagues, such as the NWSL, MLS, and the WNBA, all have returned by instituting a bubble. In all of these leagues, there was not a single reported case of covid-19 after the initial quarantine stage. 
The MLB has also begun their season. They too have instituted new rules to keep players and staff safe, such as shortening the season, playing games without fans, testing personnel, and even banning spitting on the field. However, unlike the NBA, they are playing without a bubble. Teams still have to travel back and forth, and players do not have to be in isolation. Perhaps due to the lack of a bubble, there was a major coronavirus outbreak. Less than a week into the MLB season, seventeen people on the Miami Marlins tested positive for coronavirus. For now, the next six games for the Marlins have been canceled, and there is a sense of uncertainty of whether the Marlins's season, or even the league's season, will have to be canceled. 
Two major sports have yet to begin their season, football and hockey. The NHL is planning to restart its season with two bubble cities, one in Edmonton and another in Toronto. On the other hand, the NFL plans to begin its season with no bubble in place. The recent outbreak in the MLB, as well as the close physical contact between players that football entails, many are worried about the NFL season. Many different leagues have shown that a bubble works, while the MLB showed why a bubble is necessary. As sports look to continue during a pandemic, a bubble seems to be the only way to do it safely.
---
Citations
Colin Ward-Henninger  & . "NBA Disney World Rules: Details of How the Bubble Will Work as League Plans to Resume Play in Orlando." CBSSports.com, 17 July 2020, www.cbssports.com/nba/news/nba-disney-world-rules-details-of-how-the-bubble-will-work-as-league-plans-to-resume-play-in-orlando/.
Macaya, Melissa, et al. "Here's How MLB Will Conduct Its Upcoming Season." CNN, Cable News Network, 30 June 2020, www.cnn.com/world/live-news/coronavirus-pandemic-06-29-20-intl/h_4b0a40baa65fcec05a2527769149a0cd.
Radnofsky, Louise, et al. "The Sports Bubbles Are Working, So Far." The Wall Street Journal, Dow Jones & Company, 23 July 2020, www.wsj.com/articles/the-sports-bubbles-are-working-so-far-11595502000.
Sanchez, Ray, and David Close. "Miami Marlins Coronavirus Outbreak Grows with Four More Players Testing Positive." CNN, Cable News Network, 28 July 2020, www.cnn.com/2020/07/28/us/mlb-miami-marlins-coronavirus-spt-trnd/index.html.