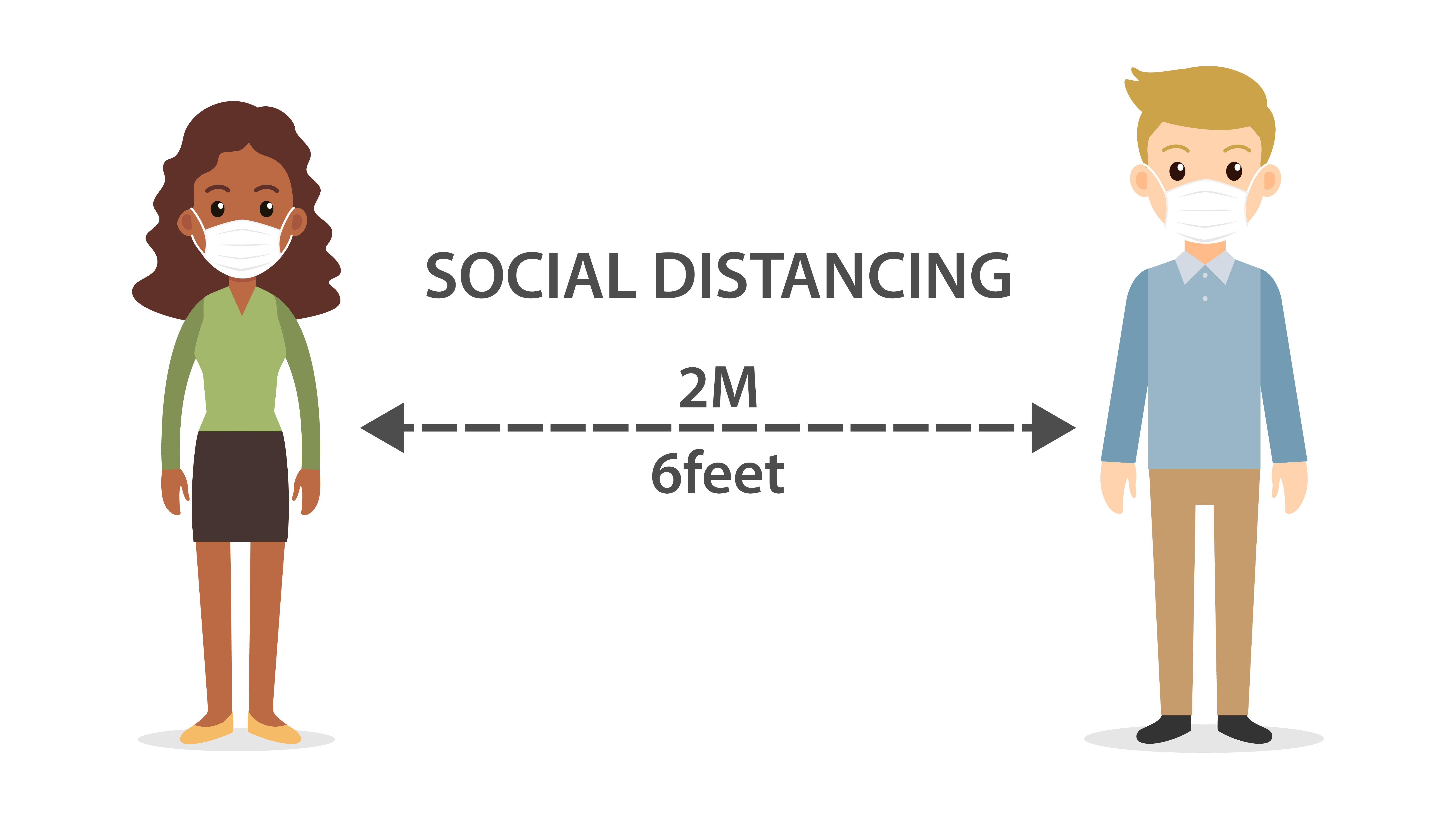 In light of the recent outbreak of the novel coronavirus, COVID-19, many governments and researchers have recommended that people practice social distancing.
---
As defined by John Hopkins Medicine, "Social Distancing is deliberately increasing the physical space between people to avoid spreading illness." Please follow the guidelines outlined here by the Center for Disease Control and Prevention (CDC) to help prevent the spread of sickness. In these trying times, it becomes easy to lose ourselves to anxiety and loneliness. Many of us or our loved ones may struggle with mental health illnesses. 
The CDC has developed a page filled with tips for how to maneuver mental health during this pandemic, but the two aspects I am focusing on here are loneliness as a symptom and skin hunger. Loneliness is often a symptom of mental disorders such as depression, but can often be the most harmful symptom. In an analytic review at Brigham Young University, researchers concluded that loneliness can reduce immunity, increase inflammation, and spur heart disease. During a time where a virus seems to target elder and weaker people, loneliness will only do more damage. 
This goes hand-in-hand (Socially Distanced hands) with another aspect of mental health: skin hunger. While skin hunger hasn't been researched as widely, we do know a few things. Some people crave human touch, even as much as a handshake or a hug. Day to day proceedings often brush over these basic touches, but due to social distancing, people have started to feel the effects of these cravings. Isolation and loneliness only add to the troubles, and combined, can lead to depression. Research shows that skin hunger can also lead to more troubling illnesses such as alexithymia, a condition which stops people from interpreting or feeling emotions. 
So what can we, as social beings, do to help? 
Use video chatting! Call your family, friends, neighbors and just talk. Remind them that you care.

Write letters! Letters are personal and can help convey a lot of emotion.

Prepare meals to share! Make sure the meal can be microwaved for at least a few seconds to kill any potential trace virus.

Send pictures and tips! Sending tips and pictures of what you're doing throughout the day can make someone feel like they're interacting alongside you.

Share an article! Articles like this help spread the word and can help save lives
Don't be afraid to reach out to a loved one. Even just a simple check-in might make someone's day, and in pressing times like these, we cannot afford to leave anyone behind.