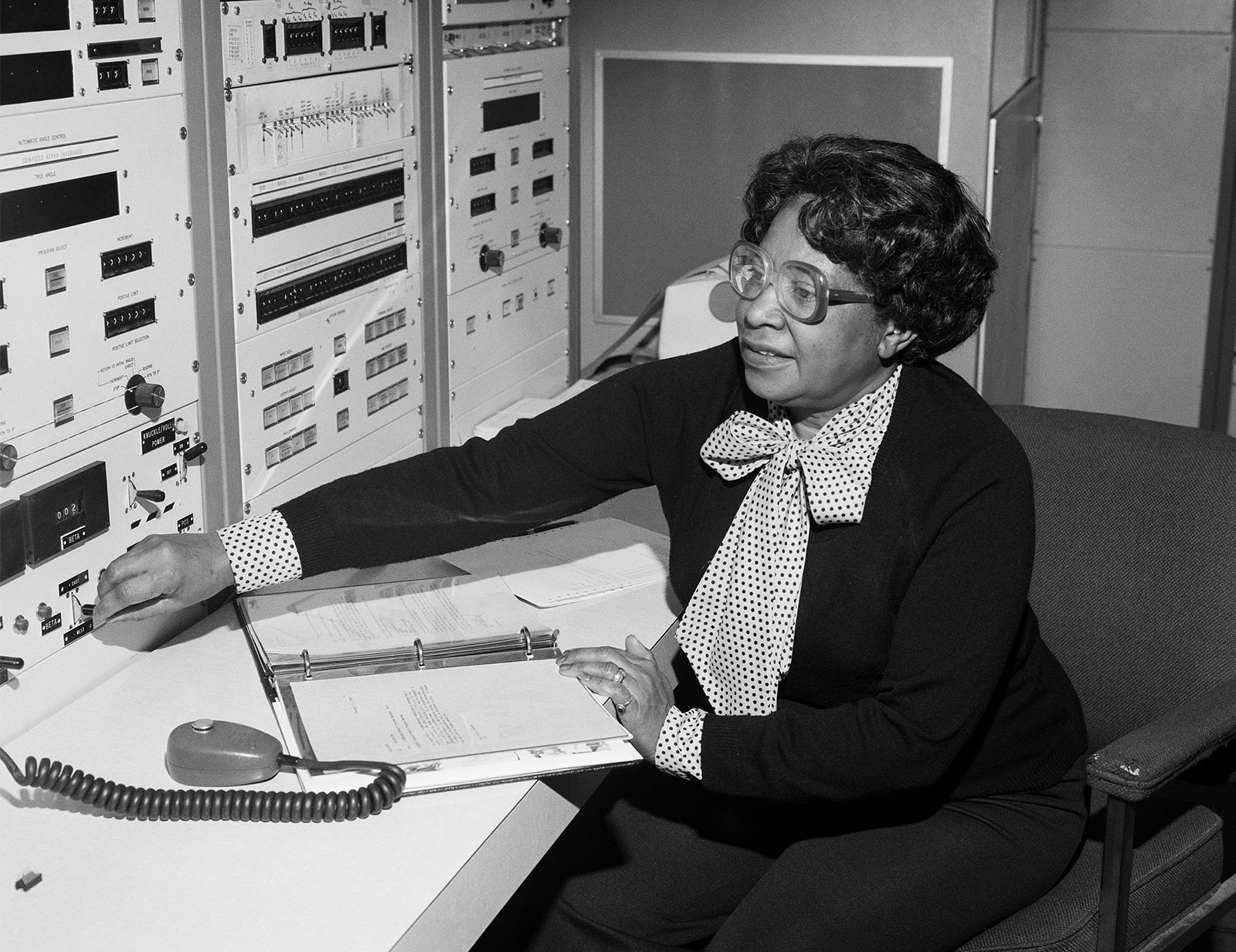 The Woman Behind NASA's Headquarters
It has taken Mary Jackson many years to become a familiar name. Even though Jackson was NASA's first African American female engineer, she was relatively unknown until the book Hidden Figures: The American Dream and the Untold Story of the Black Women Who Helped Win the Space Race was released in 2016 and a movie of same name came out later that year. Her name may sound especially familiar now as recently, NASA has renamed its Headquarters in Washington DC after her. This honor is well deserved after years of being an unknown "hidden figure."
Born in Hampton, Virginia in 1921, Mary Winston graduated from George P. Phenix Training School in 1937 with high honors before receiving a dual bachelor's degree in math and physical sciences from Hampton Institute (now Hampton University) 5 years later. Before her work at NASA, she had a variety of other jobs. She was a math teacher in Maryland for a year, she was a bookkeeper at her alma mater, she was a mother to her children after marrying Levi Jackson, and she worked as a US Army secretary in the now decommissioned Fort Monroe military base. Finally, in 1951, she began working for the National Advisory Committee on Aeronautics, a predecessor of what would become NASA.
Initially, she started as a research mathematician as one of the "human computers" in the West Area Computing Unit, which worked to provide data that helped the US space program become more successful. Her supervisor was fellow "Hidden Figure" Dorothy Vaugan. In 1953 she moved to the Compressibility Research division of NACA where she conducted experiments with a supersonic pressure tunnel.
Since it was the 1950s, Jackson faced discrimination as segregation was still legal in her Virginia workplace. Her West Area Computing Unit primarily consisted of African American women. While whites got to go to the cafeteria and order and eat their food from there, blacks had to ask an attendant for their food and had to sit at their desks, which Jackson considered an "indignity." Bathrooms were also segregated. Fed up with the mistreatment, Jackson considered resigning, but Kazimierz Czarnecki, an engineer, encouraged her to stay and work for him. She agreed, and he told her to take engineering classes so she could have a better chance of being promoted to an engineer.
Not all was smooth sailing. Jackson had to get permission to attend the all white Hampton High School for engineering classes, which she eventually did get. She would go on to complete all of her courses. Finally, in 1958, her work was finally recognized as she was promoted to aeronautical engineer for the newly created NASA. She was the first and only black female engineer in an otherwise male-dominated field at the time. She worked with wind tunnels and analyzed data that came from experiments. She also authored/co-authored 12 papers over the course of her career as an engineer.
Despite her success as an engineer, Jackson was never offered management positions as she was still being discriminated against for her race and gender. Sick of this, in 1979 she took a demotion and worked as a Federal Women's Program Manager. The work she did, however, was still extremely important. She was able to help women and minorities advance their careers at NASA. As she once did herself, she encouraged them to take extra classes so they were more likely to receive a promotion. She eventually retired in 1985 and passed away 20 years later.
Mary Jackson used her position to help the next generation of women to pursue careers in STEM by enabling them to become scientists, engineers, and mathematicians. Without her efforts, many women may have felt discouraged that they couldn't pursue a career they wanted. It is because of her work that more women felt that they could work at places such as NASA. By breaking boundaries herself, she could also be a source of inspiration for others and prove that anybody could do what she did, regardless of their gender or race.
NASA's headquarters isn't the only place to be renamed after this amazing woman. It was announced in 2018 that Jackson Elementary in Salt Lake City, Utah was renamed Mary W. Jackson Elementary School in her honor. Even though it took over 50 years to receive credit for the work she has done, it is good to see that her, and even Katherine Johnso and Dorothy Vaugan, finally receive some attention and praise that is well deserved. Even though there are plenty more women who have yet to be recognized, it's good to see Mary Johnson finally be celebrated and honored for what she has accomplished.
---
Citations
The Editors of Encyclopedia Britannica. "Mary Jackson." Encyclopædia Britannica, Encyclopædia Britannica, Inc., 9 Apr. 2020, www.britannica.com/biography/Mary-Jackson-mathematician-and-engineer.
Explained Desk. "Mary Jackson: NASA's First African American Female Aeronautical Engineer." The Indian Express, 26 June 2020, indianexpress.com/article/explained/mary-jackson-nasa-6477210/.
"Jackson, Mary." Encyclopædia Britannica, Encyclopædia Britannica, www.britannica.com/biography/Mary-Jackson-mathematician-and-engineer/images-videos#/media/1/2091689/238758.
Potter, Sean, et al. "NASA Names Headquarters After 'Hidden Figure' Mary W. Jackson." NASA, NASA, 24 June 2020, www.nasa.gov/press-release/nasa-names-headquarters-after-hidden-figure-mary-w-jackson.
Timmons, Greg. "Mary Jackson." Biography.com, A&E Networks Television, 6 Dec. 2016, www.biography.com/scientist/mary-winston-jackson.